2022 Pilot Vs. 2022 Highlander in Decatur, IL
Comparing the 2022 Honda Pilot vs. 2022 Toyota Highlander
The 2022 Honda Pilot is a stunning three-row crossover that serves as one of the most value-packed options available to customers. It can be hard to stand out in a class with favorites like the 2022 Toyota Highlander. However, there are many reasons drivers choose the Honda Pilot as their daily commuters, weekend getaway machines, and otherwise versatile vehicles. It comes with a comfortable cabin loaded with entertainment and convenience features.
There are 2022 Pilot models ranging from stripped-down economy style to upscale leisure wagons. You get to choose the type of crossover SUV that fits your lifestyle and budget with the 2022 Pilot. It also features Honda Sensing, a suite of driver-assist features that help to prevent accidents. Few cars come more capable of handling life in Decatur, IL, than the 2022 Honda Pilot. Read further to see how it stacks up against the 2022 Toyota Highlander, then visit us at Bob Brady Honda for a test drive.
Interior Comparison
The 2022 Honda Pilot shares its outsized interior with the 2022 Honda Odyssey minivan. The Pilot crossover has over 150 cubic feet of space among its three rows of seating. The 2022 Highlander is also hefty but only weighs in at 135 cubic feet. Both cars also let you fold the rear seats to make more room for cargo storage for trips with fewer passengers. Middle-tier Pilot models also come with wireless charging and leather details. Upgrade to access an in-cabin PA, heated seats, or second-row captain's chairs.
In both the Pilot and Highlander, you get an 8-inch touchscreen that lets you stream music and GPS directions from your smartphone. You can also upgrade either crossover to include a built-in GPS.
2022 Honda Pilot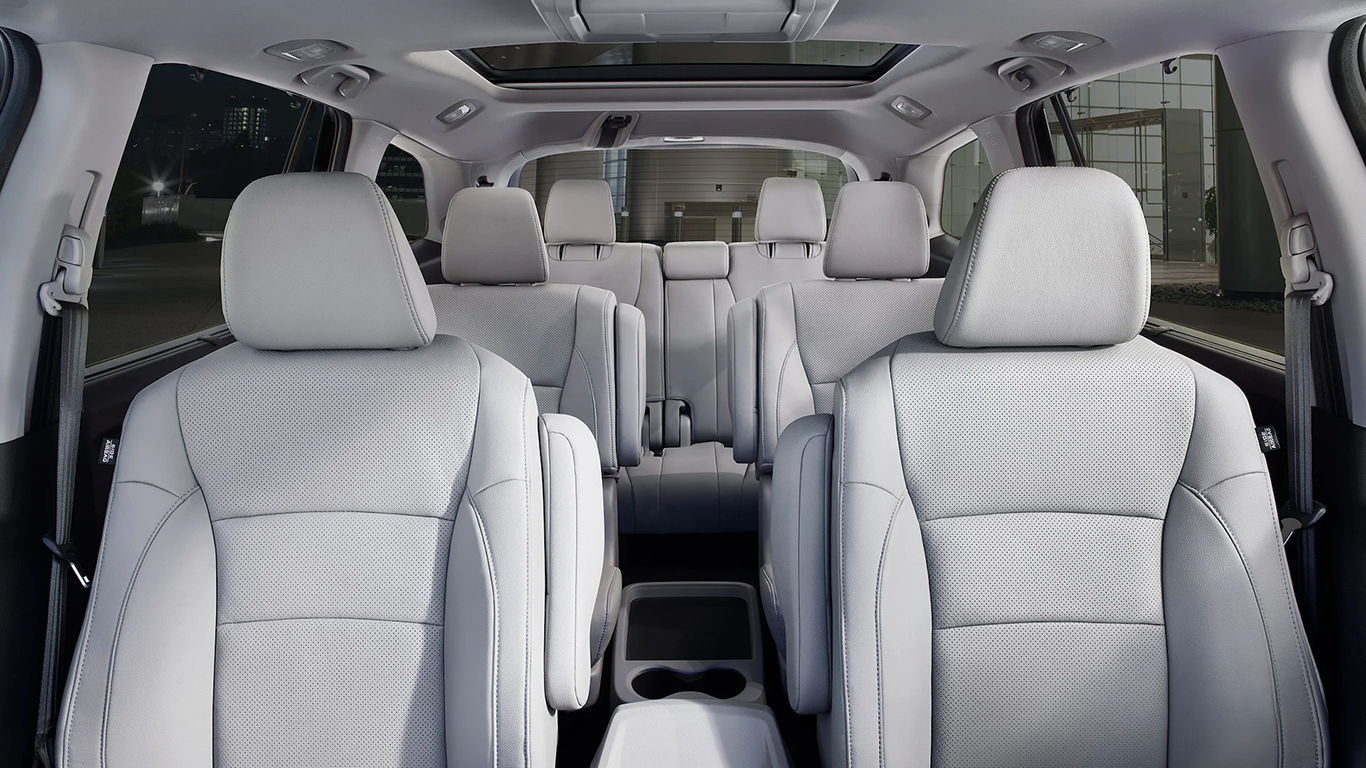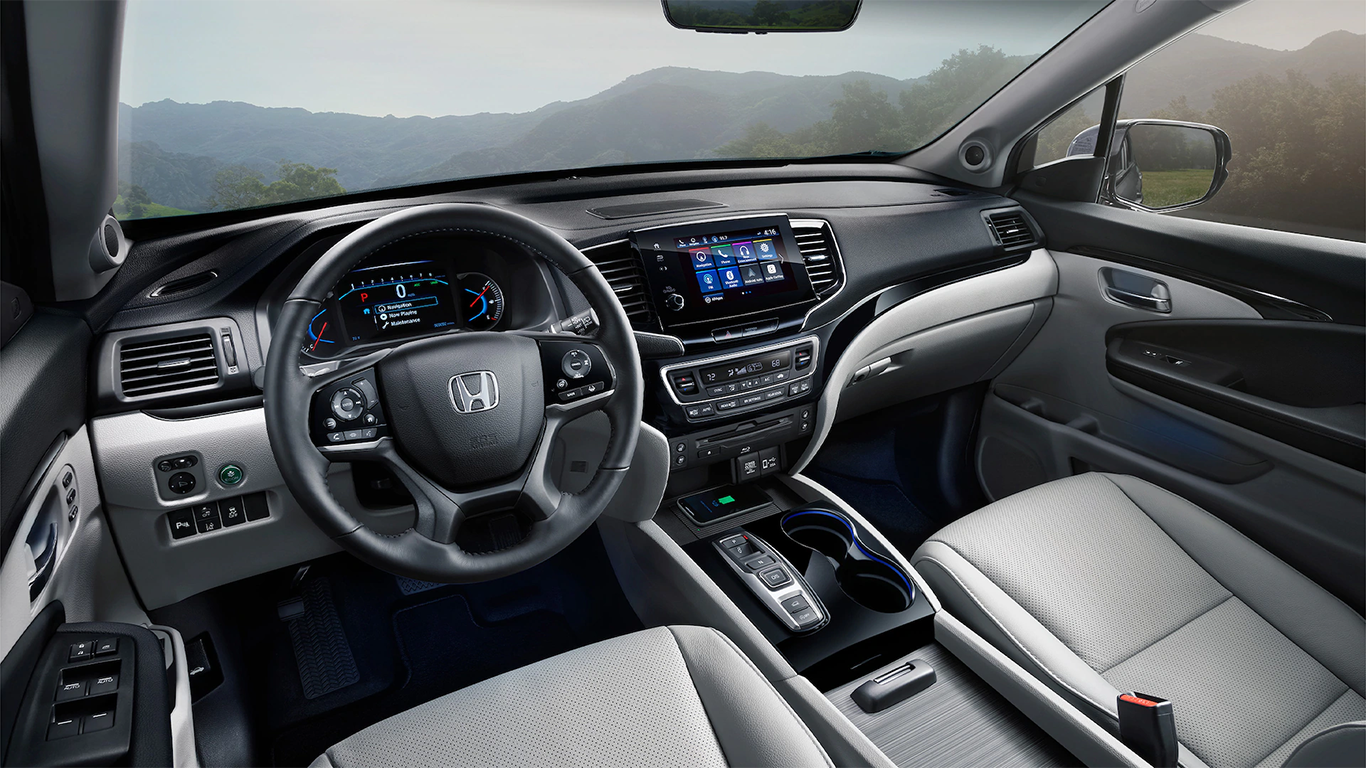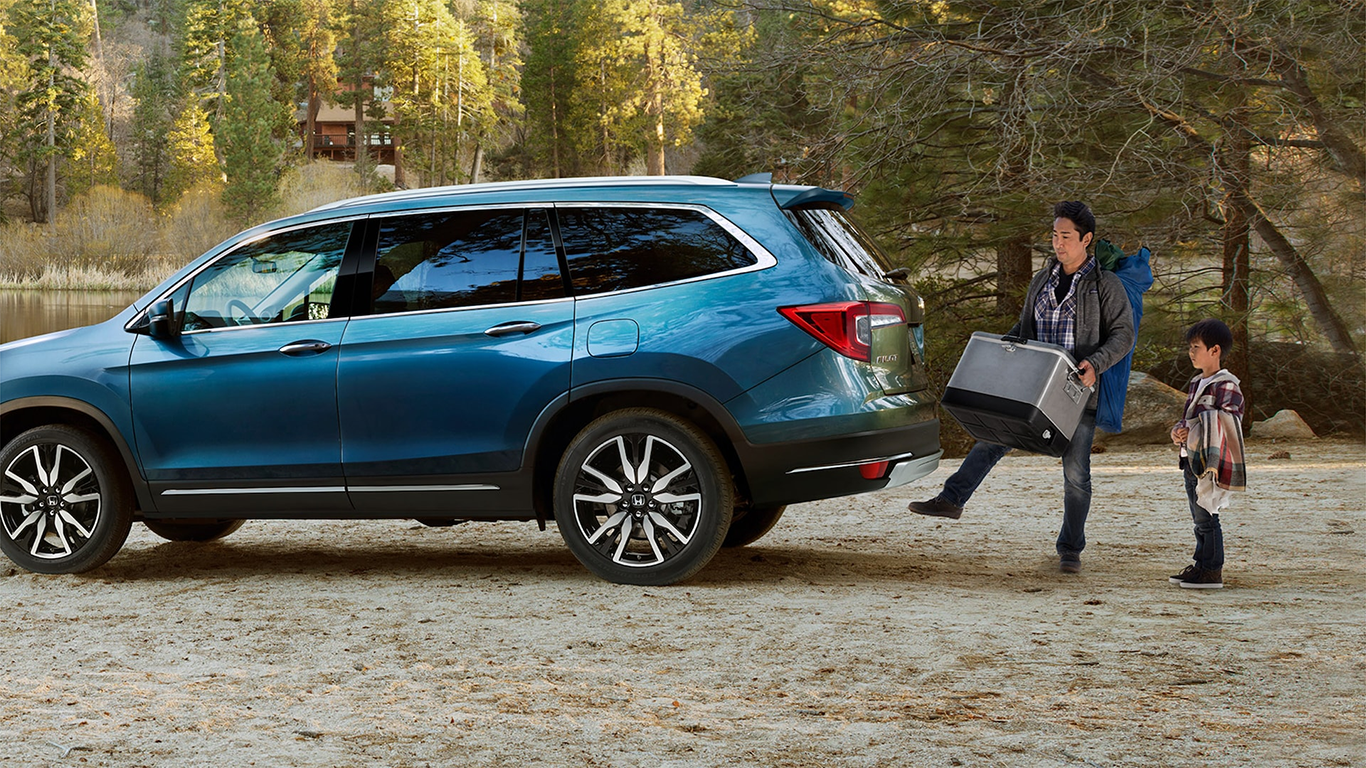 2022 Toyota Highlander
Performance Comparison
The 2022 Honda Pilot and Toyota Highlander have similar driving characteristics. Both can make over 290 horsepower or more than 260 pound-feet of torque with their 4.5-liter inline V-6 engines. Both cars run on dutiful automatic transmission options, and either front- or all-wheel drive is also optional. The 2022 Pilot uses a well-designed eight-speed to optimize the car's efficiency. You will be surprised at how little you end up spending on gas with the 2022 Honda Pilot; it has decent EPA ratings despite its size.
Safety Features Comparison
The 2022 Honda Pilot and Toyota Highlander come with five-star safety ratings from the renowned National Highway Traffic Safety Administration, the leading authority in vehicle safety. Each crossover SUV uses driver-assist features to prevent most collisions. In an accident, the 2022 Honda Pilot and Toyota Highlander minimize damage to occupants through well-designed bodies.
Adaptive cruise control, automatic emergency brakes with forward-collision warnings, and lane-keeping assistance are standard features in the 2022 Honda Pilot. The car also comes standard with automatic LED headlights and an in-cabin PA for communicating with passengers while keeping your eyes on the road. Besides the in-cabin PA, you will find many of these driver-assist features in the 2022 Highlander as well.
Find the 2022 Pilot in Decatur, IL
The 2022 Honda Pilot is considered a class leader for a reason. Come check it out in person at Bob Brady Honda in Decatur, IL. You can see whether or not it is suited for your lifestyle. We also staff an on-site automotive service center to help you find a budget-appropriate loan or lease. To get started on the path towards owning the 2022 Honda Pilot or an equally suitable car, browse our online inventory and call us to learn more about our purchasing options.