Honda Odyssey: Long Live The Minivan
You know it and we know it: the minivan is getting a bad rap these days. Sure, some of it is because the crossover has become the flavor du jour for family oriented transportation; but when you get down to it, nothing beats the minivan when it comes to the ultimate option in family-friendly transportation.
What manufacturers have had to address with their minivan offerings over the years has been the style factor. You know what we're talking about here. It can be perfectly encapsulated with the following statement: "Me? Drive a minivan? No way." Well, here's some good news: Honda has refashioned the Odyssey minivan to break free of the styling stigma of the past.
Today's Honda Odyssey is sharper looking and offers more style than any other generation in its long and storied history. It's also one of the safest and most value packed minivans on the market, and why shouldn't it be? It's a Honda!
Yes, you'll not only look good operating the Honda Odyssey, your family (especially the kids) will love all the roominess and features inside. Honda offers a wide variety of trim levels for the Odyssey, but believe us when we tell you that each and every one comes packed with features.
Want to know the best way to determine if the Honda Odyssey is the right choice for you and your family?
That would most definitely be a test drive at Bob Brady Honda. At our dealership, you'll find a great new selection of new Odyssey models to choose from along with amazing purchase and lease specials to save you money.
Looking for a pre-owned Odyssey or a minivan from another manufacturer? No problem!
You'll be happy to know we have a tremendous selection of pre-owned vehicles and can secure the exact minivan you want no matter what the manufacturer. Just contact us online for a test drive and then head down to our dealership conveniently located at 3955 E Boyd Rd Decatur, IL 62521.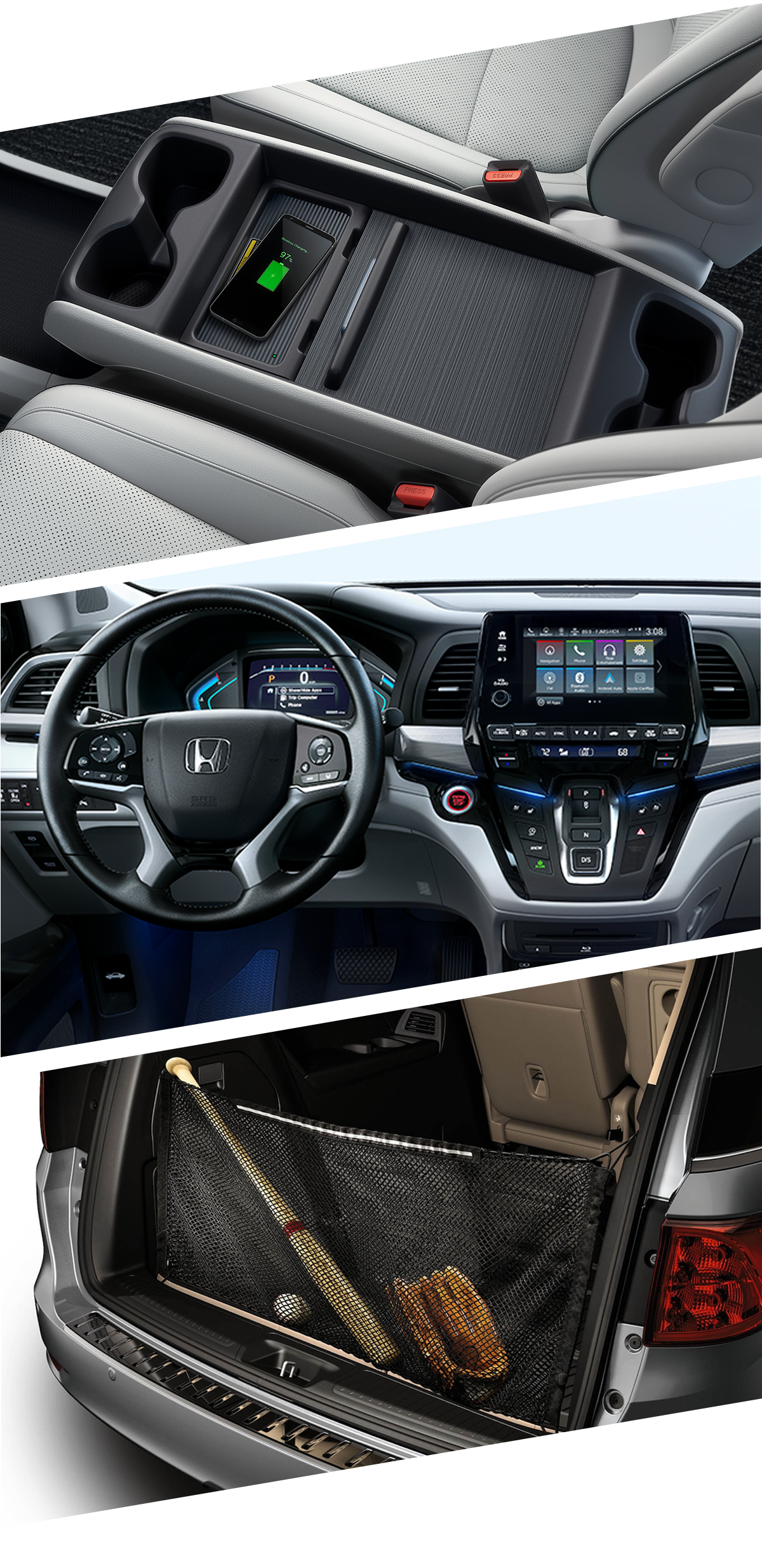 What's New in the 2021 Honda Odyssey
The 2021 Honda Odyssey gains updated exterior styling elements as well as an expanded array of standard features. On the outside, the 2021 Odyssey is sleek, dynamic, and stylish – a word not often associated with minivans of eras gone by. This fresh and modern take on a classic stands out with a confident road presence and bold design. But its appeal goes deeper than aesthetics. Inside the latest Odyssey, you'll find new standards including Honda Sensing, vivid LED headlights, and a safety-boosting rear seat reminder all equipped right from the base trim on. The second row of seating is now easier to remove for those times when your cargo needs surpass your passenger ones. The 2021 Odyssey continues to excel in all the right ways, from its extensive array of cutting-edge technology features to its comfort and convenience amenities – not to mention a satisfying road performance that makes every drive a pleasure.
A Look At the Honda Odyssey's History
Honda's magnificent minivan hit the market for the 1995 model year. It was the automaker's first effort at building and selling a minivan, and it has proved to be a smashing success. Originally offered in two trim levels, the Odyssey quickly became a hot seller among consumers looking for family-friendly transportation.
The second generation of the Odyssey was released to the public in 1999. This model was notable for being larger than the outgoing model and included sliding rear doors, which was an enormously popular feature with the minivan.
The third generation of the Odyssey was released in 2005, and Honda went heavy on the tech aspects in the minivan. This would be a continuing theme with subsequent model years of the Odyssey. This minivan from Honda remains one of the most popular and feature packed forms of family transportation on the market to this day.
Why Pick Bob Brady Honda?
Whether you're looking for a new or pre-owned Honda Odyssey, you can count on Bob Brady Honda to deliver exactly what you want at a great price and/or monthly payment. We invite you to explore all our new Honda inventory and pre-owned vehicles online, and then come down to our dealership for a test drive.