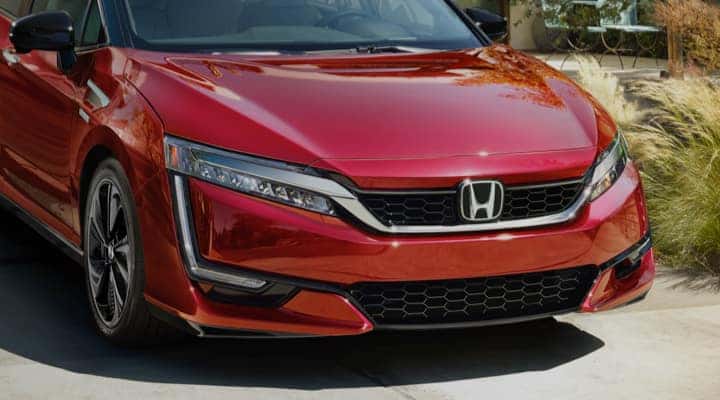 Pre-Owned
Nothing compares to the quality of a Used Honda.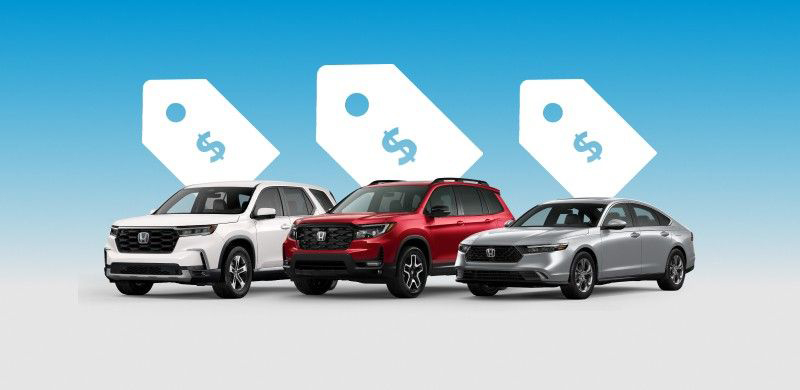 Current Offers
See this month's featured current offers going on now on new Honda vehicles.
Our Reviews
Beth Comstock GriffinBob Brady Auto Mall JustcSgtp onsorencfoghwdccs · I would like to take a moment to talk about the buying experience that my wife and I had at Bob Brady Auto Group. I was dealing with the internet sales manager. Her name is Chantell Hilton-Ryherd. We can't say enough good things about her!! She made us feel like we really mattered. Her willingness to satisfy us as customers was great. Chantell made the internet sale extremely smooth and effortless on our part. She brokered the whole deal for us and there was no haggling to do. I am not one of those people that writes reviews but in this case I felt I should because of the outstanding experience. We drove 4 hours to get this vehicle and it was everything they said it was. The financing was already done by them and we knew exactly where we stood.. Thank You Chantell!!! We highly recommend Bob Brady Auto Group.
I highly recommend working with Joe Wenskunas at Bob Brady Honda. I looked at different cars at multiple dealerships to find a reliable and inexpensive small car. I found a lot of bluster, little expertise, and poor service until I drove to Decatur. No pressure, sound knowledge of the vehicles on the lot, friendly follow up, and respect for me as a buyer made all the difference. Joe said up front that he wanted to earn my business and he did. Great experience, and I love my new car!
I bought a brand new 2020 Honda CRV LX at Bob Brady Honda Decatur Il on August 25, 2020. I was assisted by Joe Wenskunas who exhibited proper demeanor, professionalism and courtesy in explaining everything about the car that I chose to buy. He was very accommodating to answer all my queries and I was satisfied about it. I'm glad because I was able to bring home the car on the same day. Thank you very much. Keep up the good work! 👍
I came out to Bob Brady to look at some vehicles. I was not even looking to purchase a vehicle at the time and I met a Hyundai Product Specialist named Willie. Willie found the perfect vehicle for what I was asking and Mike the manager helped me tremendously as well. They were a pleasure to work with and I highly recommend this dealership, especially these 2 amazing Professionals. Very knowledgeable with the Hyundai brand. Thanks guys and I appreciate the new Hyundai Venue!!
I worked with LaMont and Keith at Bob Brady Honda and could not have had a better experience. We had done our research and worked with five dealerships to get the best price possible. Bob Brady Honda came through with the best price and straightforward professional service. As a widow with a limited amount of income that was very important to me.
I worked with LaMont and Keith and found the customer service and professional demeanor to be outstanding. We did our research and worked with five dealerships to ensure the best price possible. Bob Brady Honda came through with the lowest price CRV in the area. I have already started recommending them to my friends and family.
I purchased a Honda CR-V from Joe Wenskunas at Bob Brady Honda, and it was the best buying experience in my 40 years of car purchases! Joe is great. He's a true professional interested in helping his customer and not pushy at all. He had a car waiting for me at the front door when I set an appointment to test drive it, and patiently explained the car features. He has a very nice way about him. I'm so glad Joe was my salesperson! Everyone at the dealership was good to work with.
Fast, easy, no pressure car buying can happen! I let Joe know what I was looking for and he far exceeded my expectations in finding the perfect car that fit my wants, needs and most importantly my budget. My future cars will be purchased where ever Joe is selling them.
I had a oil change done yesterday for my 2010 Honda CRV I just wanted to say they did a great job ! The price was excellent and the service wonderful I drove from Bloomington to get the oil change because of the price and service ! Everyone was very professional and very nice ! I highly recommend this dealership I already have my sister and boyfriend going to get their oil changed their when they need it ! Thanks guys!
Joe Wenskunas was a great salesman. He listened to what we were looking for and he found our perfect match! The dealership worked with us to get our current vehicle paid off!
Best car buying experience ever. No pressure, friendly and knowledgeable about the product. Just a wonderful day and Joe Wenskunas is the best salesman ever!!!!!!!!!!!!!!!!!!
Joe Wescounas is terrific! He did everything possible to find me a vehicle that had everything I wanted, and not what I didn't need. I highly recommend Joe and Bob Brady Honda!
Thank you for the great experience of buying a car off the show room floor. I have always bought used cars and this was the first brand new car purchase. It was exciting and a moment made that I truly will always remember.
She was personable and knowledgeable she had all our questions answered in a timely manner. We have already recommended the dealership to several people. Thank you
Kim was very helpful with finding the car that was needed for my family. Everyone was very friendly! Great staff overall. Excellent service! I will recommend Bob Brady to anyone!
Worked with Sherry Johnson and drove home in the new car that very day! She was patient, kind, and very personable. Dealing with her was a joy and already decided to trade again with the dealership and will send customers her way! A beautiful asset to your team that compliments the name Bob Brady! Excellent choice of making her a part of your staff!
I will highly recommend bob Brady great service everyone was friendly and jacqueline did everything she could to help me leave with a vehicle I appreciate her dearly
BOB BRADY HYUNDAI took such good care in finding the car we wanted and needed. Thanks to Heather Patterson and the whole team!!! We highly recommend you check them out.
My dealer and finance manager were great they were super helpful and friendly. It was a great experience. I will definitely recommend buying from here to anyone who asks me
overall had a good experience with this dealer I would recommend anyone looking to purchase a vehicle to this dealer for the purchase of a new or slightly used car.
Have been buying from Bob Brady for 20 years always have had good service from all the staff this time was a very good experience
Sales rep was very professional and took the time to listen to what I wanted, needed and got to know me. Was amazing and she is very much in tune with the needs and wants of the buyer, she kept me within my budget and overall us an amazing person to work with and Will work with her again in the future.
Great service I will recommend my family and friends to come there to by car in the nearest furniture and anyone else who needs a car to come there and by one .
Joe always goes above and beyond to meet all of our needs! We will continue to do business at Bob Brady! All aspects of the dealership and our salesman are exceptional!
Love the car very good on gas the sales associate Katie was a great people person very easy to work with. Bob Brady is an amazing choice to get a vehicle from, they find deals that work with your budget system when your family is like ours an everything is set.

Welcome to Bob Brady Honda
Your Family Owned Honda Dealer
Call us at 217-876-8484 | Get Directions & Hours
Your Central IL Honda Dealer in Decatur
Why are more and more shoppers from Champaign to Springfield, IL choosing Bob Brady Honda for their next new vehicle purchase or lease? Maybe it's because of our large selection of brand new Hondas. We have an incredible inventory to choose from that includes all of Honda's hottest models including the compact Honda CR-V and family-friendly Honda Pilot. You'll also find tremendous choices when it comes to cars like the legendary Honda Accord and Honda Civic when you shop our dealership.
Another reason why people love us is we always work hard to provide you with outstanding purchase and lease values. Every month, we combine incentives with our own deep discounts to provide some of the most competitive deals in the area. We save you money in a variety of ways including special finance rates, lease specials, and good old-fashioned low prices.
We are truly your one-stop shop when it comes to all your new Honda shopping needs and that includes financing, as well. Many consumers don't realize it, but getting a strong interest rate when financing a vehicle can often help trim hundreds of dollars off your monthly payment.
The bottom line?
For great selection, service, and prices when it comes to getting a new Honda, you can trust Bob Brady Honda conveniently located at 3955 E Boyd Rd Decatur, IL 62521.
Find Used Cars For Sale in Decatur, IL
Bob Brady Honda should also be your first stop when you are looking for a quality pre-owned vehicle for sale in the Central Illinois area.
Here's the deal:
Every month, we take in a significant number of vehicles on trade. We inspect these vehicles to ensure the highest quality and then add them to our used car inventory for sale to the public. In addition, our used car managers scour regional auctions and wholesale points across the region to secure choice used vehicles to include on our lot.
Whether it's a Certified Pre-Owned Honda or a used vehicle specially priced under $20,000, Bob Brady Honda has it.
Another benefit of buying used from us is that we provide on-site used car financing. Many shoppers are under the false impression that the good interest rates are only reserved for new car buyers. That's definitely not the case at Bob Brady Honda. We'll secure you a quality finance rate on the pre-owned vehicle you want and also work hard to provide you with top dollar for your trade if you have a vehicle you want to trade in toward purchase.
Central IL Honda Service & Parts
Our relationship with you doesn't end when you drive off our lot in a new Honda or quality pre-owned vehicle. We're here for you long with our top-quality service department and expert technicians. Keeping up with timely maintenance is by far the best way to protect your investment and extend the life of your car, truck, van, or SUV.
Trust Bob Brady Honda's service and maintenance to provide your vehicle with the best parts and service to keep your car in top-running condition. We also help save you money on maintenance with our service discounts. That's right. You don't have to take your vehicle to the "mom and pop" service shop in order to save money on maintenance.
We offer service discounts on oil changes, tire rotations, and many other maintenance items at our Honda service center. We invite you to schedule your next service appointment with us and trust you are receiving the absolute best parts, prices, and service in the industry.
Get Directions To Bob Brady Honda