Honda Civic Buy Lease Offers in Decatur, IL
The Honda Civic: A Compact Car That Sets the Bar
If you're shopping for a compact car, the odds are very good that the Honda Civic has crossed your radar. And for good reason - this is one of the best options in a market that has plenty of them. Why? Because Honda packs their vehicles with all the things drivers want most in a car: features galore, smart safety, comfort, and convenience amenities, and more.
Bottom line? Value. The Honda Civic has it in spades.
That value reveals itself in a variety of ways, from a price that goes easy on the budget to outstanding fuel efficiency, from Honda-caliber reliability to an incredibly rich array of standard and available technology features.
And while most people automatically think of practicality when listing the attributes they expect out of a compact car, the Honda Civic goes above and beyond. Think sporty style and fun-loving road dynamics. Those are two big selling points and are likely partially responsible for the Honda Civic's unwavering popularity in its class.
Now, it's only fair for us to tell you that a description of the Civic isn't enough for you to get a real feel for everything it has to offer. For that, you'll need to see it in action. Central Illinois drivers, if the Honda Civic sounds like the car you've been looking for, head over to Bob Brady Honda and check out what we have in store for you! Beyond our incredible selection, we also have low prices that combine with special savings and incentives to make your Civic - or any other vehicle you're interested in - more affordable than you ever imagined!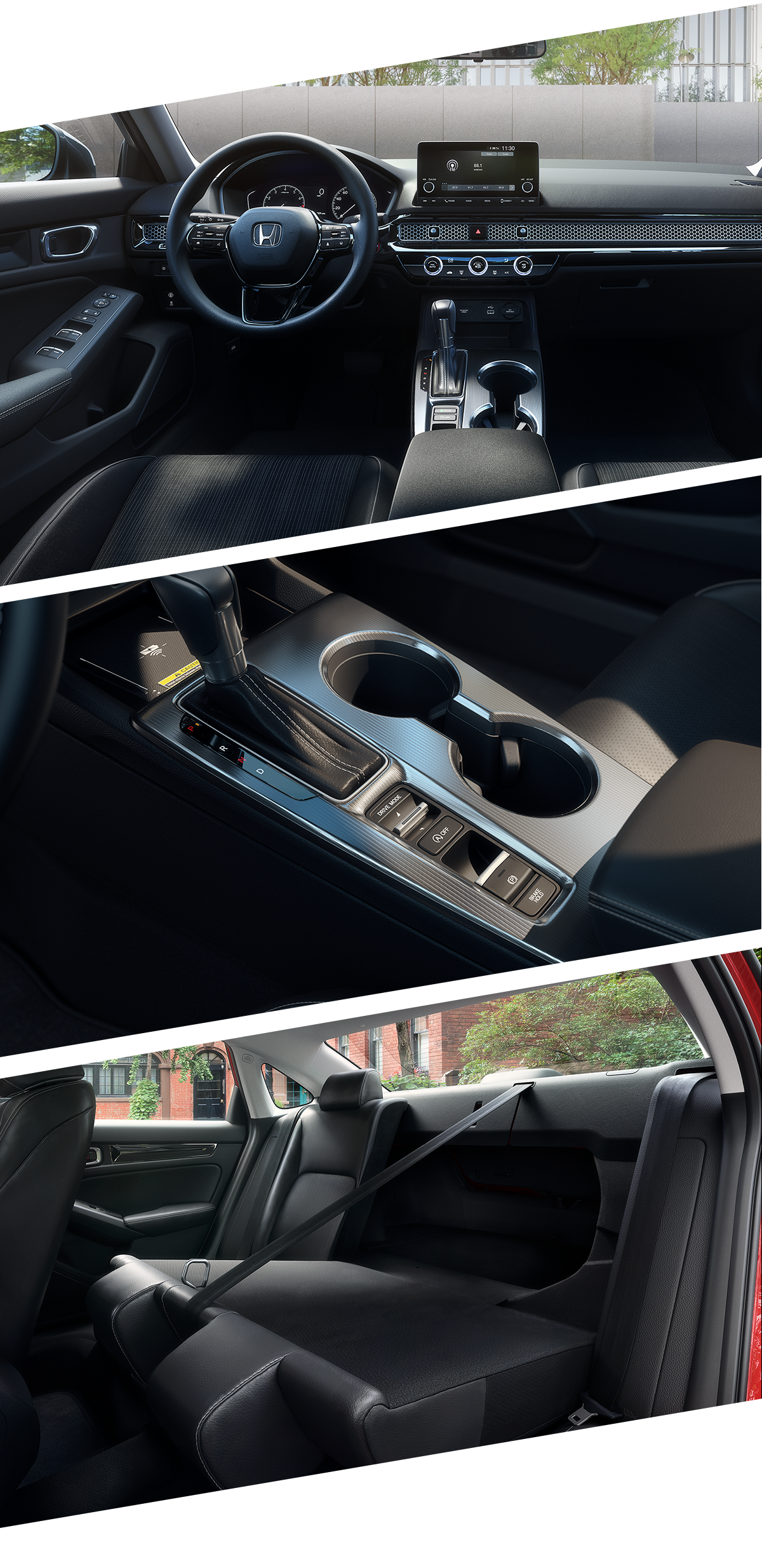 What's New in the 2022 Honda Civic?
The 2022 Honda Civic is the first model in the 11th generation for this car. That means it can be viewed as almost an entirely new vehicle from the 2021 Civic. It comes as either a sedan or liftback, in LX, Sport, EX, Touring (sedan exclusive), and Sport Touring (hatchback exclusive) variants. The new model came out in 2021. It comes with a world-class infotainment system and boasts many standard safety features and fantastic EPA ratings. The Type R variant gives you a manual transmission and 306 horsepower, a design made for racing. The Type R variant is less fuel-efficient than the other options, but that is not saying much since the Civic with the turbocharged engine option is near the head of its class in terms of efficiency. The new generation of Honda Civic is exciting, and the 2022 Honda Civic is only the start.
A Brief History of the Honda Civic
It's hard to remember a time before the Honda Civic was part of the automotive landscape. Debuting in 1973, the Civic has enjoyed decades worth of love from drivers who seized on its affordability, fuel economy, and exceptional value from the start.
Of course, the Civic has changed a great deal since its early days, evolving in terms of body styles, trims and offerings, engine sizes, transmission configurations, and more. Always on the cutting edge, the Civic embraces new technology and upgrades its features and amenities with each model year as it keeps ahead of driver demand, desire, and expectation.
Today's Civic models are the epitome of value in a compact car, setting the bar for others in the class and standing out for its sensible elements as well as its stylish appeal and fun-loving performance.
Find Your Civic at Bob Brady Honda
At our dealership near Springfield, Champaign, and Bloomington, we have an excellent selection of all the Honda models you love - including, of course, the Civic. If you want to experience car buying the way it should be - easy, low-stress, and rewarding - take a little time to explore our inventory online and make note of the vehicles you'd like to see in person. Then, when you get to Bob Brady Honda, you'll be able to get right down to the fun part with some exciting test drives. We look forward to finding you the perfect car at a price you'll love.