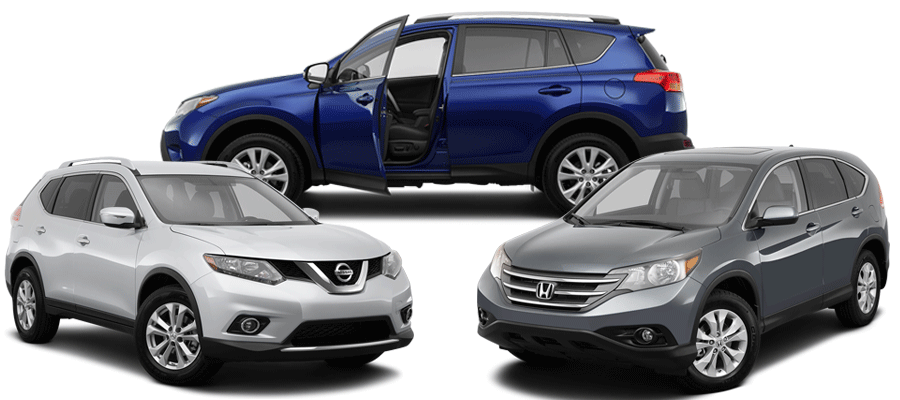 Used SUV Deals Near Decatur, IL
If you're looking to join the legions of SUV and crossover drivers, then you've got a lot of choices to make. These hot-selling vehicles have won over countless people with their spaciousness, style, and versatility, and they come in all shapes and sizes from just about every manufacturer you can think of.
Opting for a used SUV can help you claim big savings over the cost of a brand-new model – and if you choose wisely, you'll never give a second's thought to the fact that your beloved vehicle is pre-owned!
At Bob Brady Honda, we strive to maintain a large and robust inventory of high-quality SUVs of all kinds. From value-forward, fuel-efficient subcompact models to luxury-laden family road trippers – and, of course, pre-owned Honda SUVs you're sure to love – there is something here for every SUV shopper. Our goal here at our Decatur dealership is to help you find it and get an outstanding deal in the bargain!
Selection and Savings
The best way to kick off your search for your perfect used SUV is by clicking your way around our used inventory. You can filter the results by make and model, year, mileage, and even included features so that the search results include only the vehicles that best meet your unique criteria. That will save you time when you arrive at Bob Brady Honda to check out your favorite models up close and in person.
Our used inventory is constantly changing and being updated as we bring in worthy vehicles that hold up to our strict standards for quality and value. That means it's always a great time to shop! Whether you're seeking out a stellar compact SUV like the hugely popular CR-V, a value-packed Hyundai Tucson, or a spacious family and cargo hauler like the GMC Yukon, you'll find more than a few great options among our diverse selection.
When you're shopping for a used vehicle, value is crucial. And it's not all about a low price, but what you get for that price. At Bob Brady Honda, we make sure that our pre-owned vehicles represent true value, which blends attractive low prices with outstanding features and amenities that will ensure incredible return on investment. And if you need more incentive, you'll want to check out our pre-owned vehicle offers that can help you save even more of your hard-earned money!
Find Your Used SUV in Decatur, IL
We make it easy to shop for a used vehicle with confidence at Bob Brady Honda. Every SUV on our lot undergoes a rigorous inspection before being listed for sale. That's how we ensure the right combination of quality and value that makes a truly smart used vehicle purchase.
Kick off your search now in our online inventory. When you're ready to learn more and get behind the wheel of your favorite models for an exciting test drive, come see us. We're ready to help match you up with your ultimate used SUV!