Honda Passport Buy Lease Offers in Decatur, IL
The Honda Passport: Ready for Anything
Your vehicle may play a different role every day. It may need to commute through Decatur in the morning, pick up a full cabin of kids after school, or even ramble off-road when it's time for adventure. The SUV segment is defined by multitasking, and nobody designs with versatility in mind like Honda. That's why the Honda Passport has quickly earned a warm reception from drivers seeking a well-rounded sport utility vehicle.
The spacious cabin was built to carry friends and family in lasting comfort, and you can drive with peace of mind knowing that all on board are protected by the cutting-edge safety systems of the Honda Sensing suite. The SUV powers along on or off the road with a capable engine, and you can even hook up and tow a boat or trailer. With its various terrain settings, the Passport grants you access to destinations well off the beaten path.
If you'd like to try out the Honda Passport, we welcome you to come see us at Bob Brady Honda. We would love to show you all that this dynamic SUV can do, and we're sure you'll feel as excited about it as we do when you take it out for a test drive!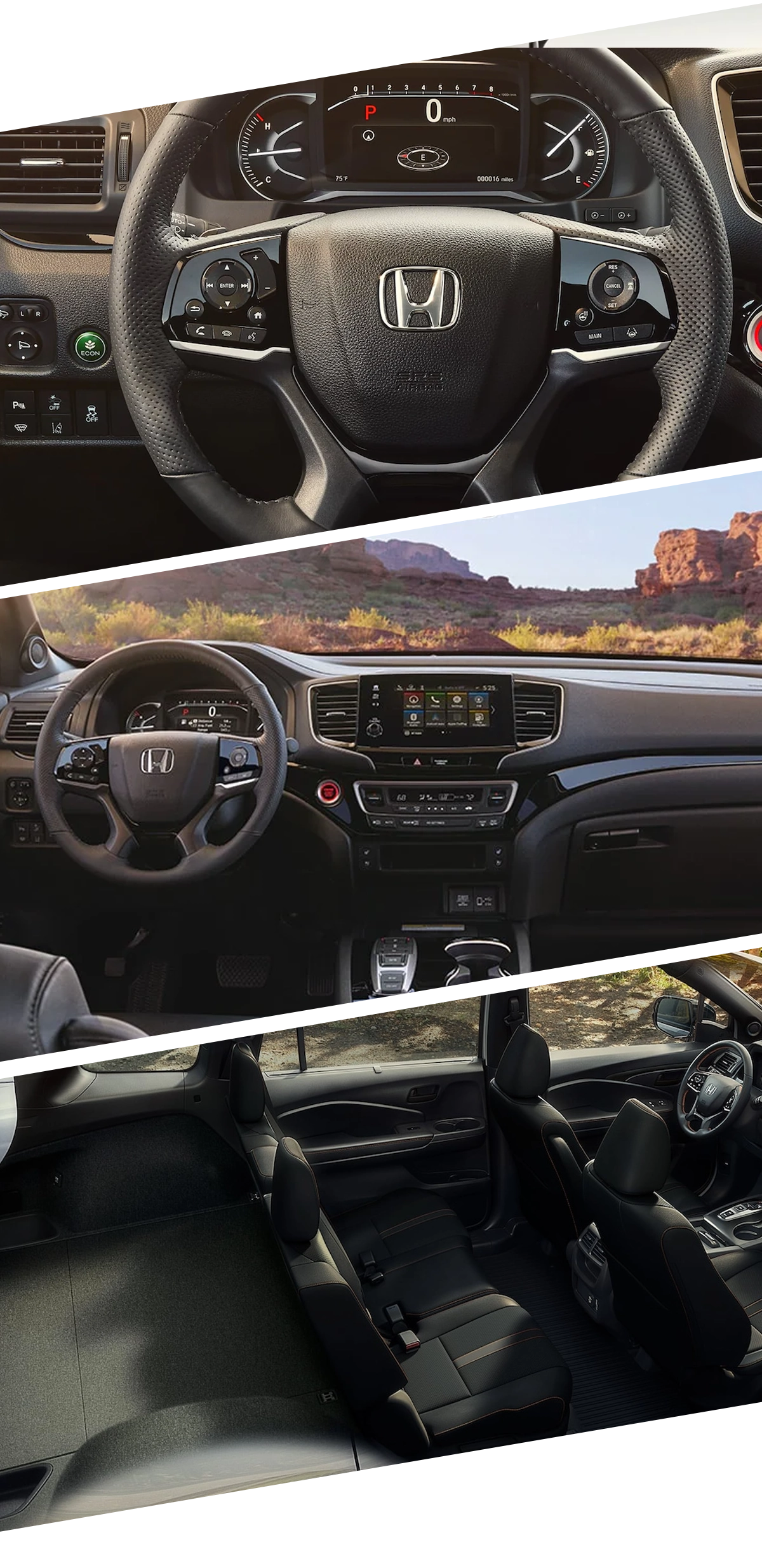 What's New in the 2023 Honda Passport?
Anyone who has ever driven a Honda knows just how reliable and high-performing these models are. Honda consistently makes changes to its line of vehicles to enhance features and your experience. With the Honda Passport, nothing major changed in 2023, but there were some updates in 2022. That year's model had an exterior facelift, which included changes to the front and rear bumpers. The vehicle had a more rugged appearance with these changes. It got wider front and rear tracks. In 2022, the Honda Performance Development package became available. This gave the model black fender flares, an HDP graphic on the rear fenders, and a new wheel design.
History of the Honda Passport
Long before a totally new version debuted in 2019, the original Passport arrived in the U.S. in 1994 as one of Honda's early entries into the growing SUV market. The initial models were available with either two-wheel and four-wheel drive, and early upgrades included new trim options in 1995 and an updated drive system in 1996. The second generation released in 1998, with a longer body and a more powerful engine. This generation ran until 2002, when Honda chose to replace the Passport line with the Pilot.
An all-new Passport was unveiled at the 2018 LA Auto Show, representing a drastic leap forward for the midsize SUV. The Passport's stylish exterior and adroit off-road capability has quickly won over drivers, and the reimagined SUV has already gained ground within the competitive SUV segment.
Find the Passport at Bob Brady Honda
When you visit Bob Brady Honda, you can expect a rewarding and hassle-free dealership experience. Whether you're shopping for a new car or bringing your current vehicle in for maintenance, our team of automotive experts will greet you with unparalleled customer service.
We have a diverse selection of new Honda's and various pre-owned models at our dealership, and you can always browse our online inventory of cars, trucks, vans, hatchbacks, and SUVs. When you see something you like, come over to the dealership to take it for a test drive. With our special offers and financing support, you may be surprised by how affordable your next new vehicle can be!